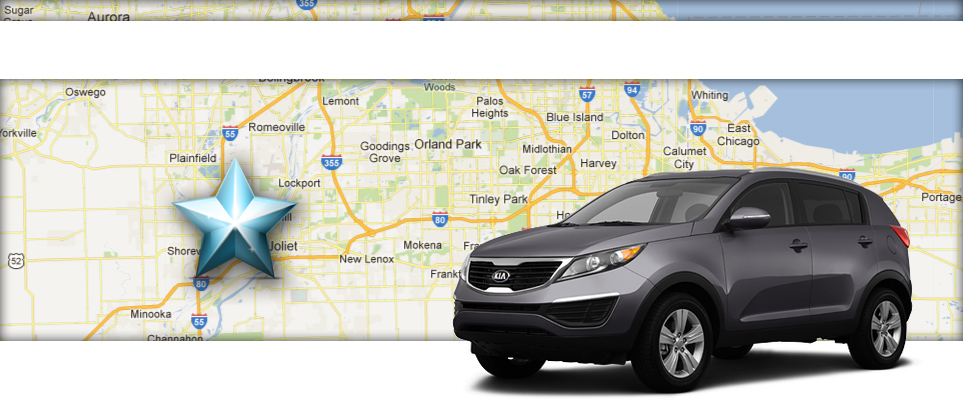 Northern Illinois Kia Dealer
Get Your Next Kia at Our Northern Illinois Kia Dealership
Bill Jacobs Kia has been serving the Chicago and Northern Illinois area for a long time and we are proud to be your leading Northern Illinois Kia dealer. Finding the perfect Kia vehicle can be a challenge, but with a great lineup and the large selection that is available at Bill Jacobs Kia, we know that you will be able to score your next vehicle here. We offer many brand new Kia vehicles in all trim levels, colors and with many features. We are not one of the best Northern Illinois Kia dealerships for no reason, we've earned it by catering to our customers and putting them in high-quality vehicles. Don't miss out on your next Kia, stop in at Bill Jacobs Kia today.
Large Inventory of Kia Cars in Northern Illinois
When you come in to Bill Jacobs Kia, you expect to be treated well and have the staff cater to you. That is exactly what happens in our dealerships. We offer a huge selection of Kia vehicles in Northern Illinois and we want to put you in the right car for you and your lifestyle. We carry a large quantity of cars and crossovers in stock so that you are sure to find the right vehicle that suits you. If you've been considering buying a new or used car, then we are definitely the dealership you've been looking for.
Kia Dealership in Northern Illinois
We are located in the city of Joliet, IL and we are very proud to be a part of the Chicagoland area Kia dealerships. We pride ourselves on being one of the best Northern Illinois Kia dealers and we want to impress our customers when they come in to our store. Our customer service, selection and quality sets our store apart from the rest and we want to bring you the best deals we can. Don't miss out on a great vehicle and deal, come in to our Northern Illinois Kia dealership today!