2014 Kia Soul
2014 Honda Fit
130 HP
Standard Horsepower
117 HP
26 mpg
Combined MPG
29 mpg
125.2 cubic feet
Interior Volume
111 cubic feet
24.2 cubic feet
Trunk Space
20.6 cubic feet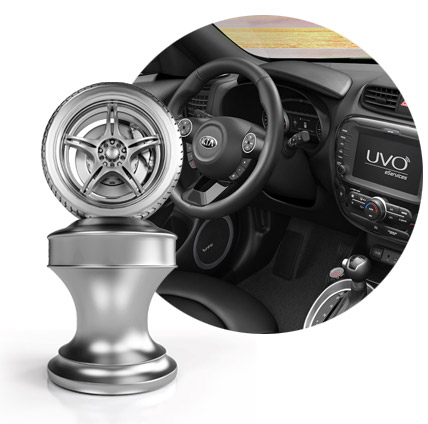 2014 Kia Soul vs. 2014 Honda Fit
Small hatchbacks are great for drivers in an urban setting and those facing daily commutes. With exceptional fuel efficiency and more cargo and passenger space than their small sedan counterparts, hatchbacks continue to grow in popularity.

The 2014 Kia Soul has established itself as one of the most unique and impressive vehicles in this segment and continues to impress drivers on the Bill Jacobs Kia lot. Let's see how it stacks up against one of its most known competitors in our comparison of the 2014 Kia Soul vs. 2014 Honda Fit.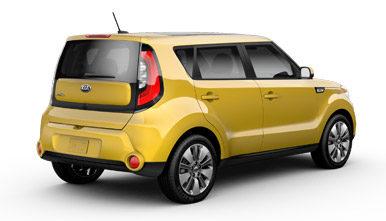 Under the Hood
The 2014 Kia Soul has two powertrain options to appeal to a larger group of drivers. The Base Soul is fitted with a 1.6-liter four-cylinder engine yielding 130 horsepower and 118 pound-feet of torque. For a power boost, Kia Soul+ and Soul! trims are equipped with a 2.0-liter four-cylinder powerplant that makes 164 horsepower and 151 pound-feet of torque. Those configurations both get combined fuel-economy ratings of 26 mpg.

In comparison, the Honda Fit is fitted with a 117 horsepower four-cylinder engine paired to a standard five-speed manual transmission. The Fit returns 29 combined mpg, according to EPA estimates.
Stand out from the crowd with the Kia Soul
With more power, more interior volume, and more standard features, many drivers would choose the Kia Soul ahead of the Honda Fit no matter what they looked like. Lucky for us, the Kia Soul is one of the most appealing and modern budget-friendly cars on the road. Its boxy styling is not only practical for cargo purposes, but it also adds to the vehicle's character in a class of traditionally bland cars.

You've probably started to notice more Kia Souls on the road recently and that's no coincidence. Don't settle for boring when fun and exciting is well within your reach. Visit Bill Jacobs Kia and experience the Soul for yourself.